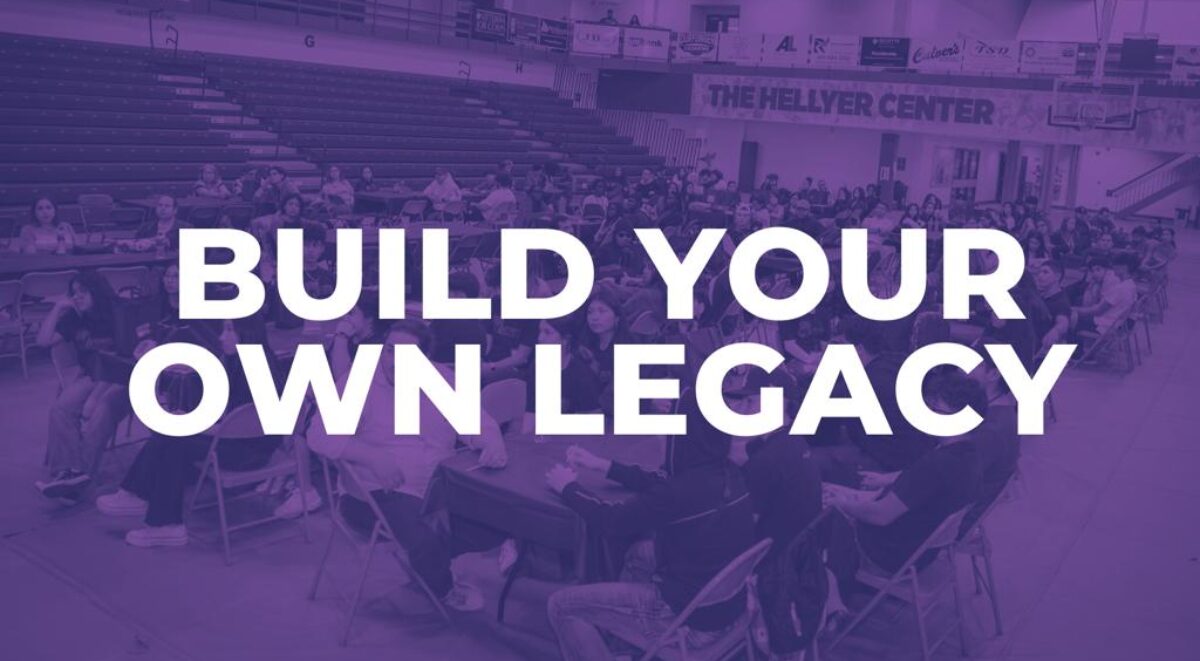 Our vision is to convert Iowa into the epicenter for immigrant success. And we believe the most fantastic approach to moving in that direction is through our annual Youth Leadership Summit (YLS). Upon your participation in the 2022 YLS you have become an activist in Dream Iowa's mission to stimulate and carry forward the gradual shift from generational poverty to generational wealth for immigrant Iowans. In order to continue building our own legacy we shall remain together, united, and engaged to serve and open doors for everyone in communities in Iowa.
It is difficult to recapture in a few paragraphs the Build Your Legacy YLS that took place on October 23rd, 2022 at Indian Hills Community College. Our presence at the keynote address by Des Moines School Board Member Maria Alonzo-Diaz is historical and legendary! A new paradigm has been brought to our lives with the name of FREGONISMO. Maria reminded us that we are all capable of slowing progress and diminishing our happiness by deciding to stay passive and let the time fly without our active involvement in caring for ourselves and our community. But instead, Maria invites us all to remember our resilience as immigrants and our calling to serve and to become the best version of ourselves every day in our life. In other words we are all capable of being great at everything we do. And every day is a new opportunity to become the best human we have ever been. Under the FREGONISMO way of life, we leave aside envy, jealousy, and boredom to welcome solidarity, generosity, and the excitement to become an actor of development.
DREAM Iowa grew this year with our participation and especially with the quality of our workshops possible thanks to the volunteers at Indian Hills Community College (especially Juanita Zavala & Ranae Molkenthin), Jenelle Martin, Christine Nguyen, Ryan Bhattacharyya, Aliou Keita, Sherly Aguilar, Jordan W. Brooks, Dr. Francis Owusu, Akshay Sharma, Dr. Ani Das, Javier Valdez, Kania Calderon, Emmett Phillips, Samuel Ibarra, Raziel Argueta, Alejandro Murguia-Ortiz, Jacqueline Arreola, Kiara Juarez, Socorro Martinez, Santiago Cordero, Nilvia Reyes and many more volunteers such as the college's women volleyball team. This year's YLS also had the honor of listening to the welcoming words of Indian Hills Community College's President Matt Thompson and the special traditional Mexican dance performance of Jóvenes Embajadores. We thank Marcela Hermosillo for conducting the event along with DJ Lizz, a magical way to make us all dance her bits and the special African dance performance of Lily Okech's group.
DREAM Iowa's 2022 YLS in numbers are as follow:
Attendance: 164

Workshops: 10

Schools represented: 19

Eligible for YLS scholarship raffle: 48

Scholarships awarded from Scholarship Raffle: 9 Total
The 2022 DREAM Iowa Youth Leadership Summit was possible thanks to the generous contribution of our Presenting Sponsors: Green State Credit Union & Indian Hills Community College; Showcase Sponsors: Iowa State University Extension and Outreach, Community 1st Credit Union, Iowa State University College of Design and Inmobiliaria Inc; and our Community Supporter Sponsors: Buena Vista University and University of Northern Iowa.
"This was the best experience of my life! Super thankful with #dreamiowa for hosting this event. I met such amazing people who had varieties of different backgrounds and stories. This has given me more motivation than I ever thought. No one was afraid to express themselves during the event and it was so great to see people be proud of who they truly are!"
"Our students are genuinely impacted by the summit and one student said it was one of the best days of their lives and that it was so empowering to see people celebrating who they are"
"A student mentioned that it gave them more motivation than they ever thought possible"
Thank you to our 2022 YLS Sponsors: