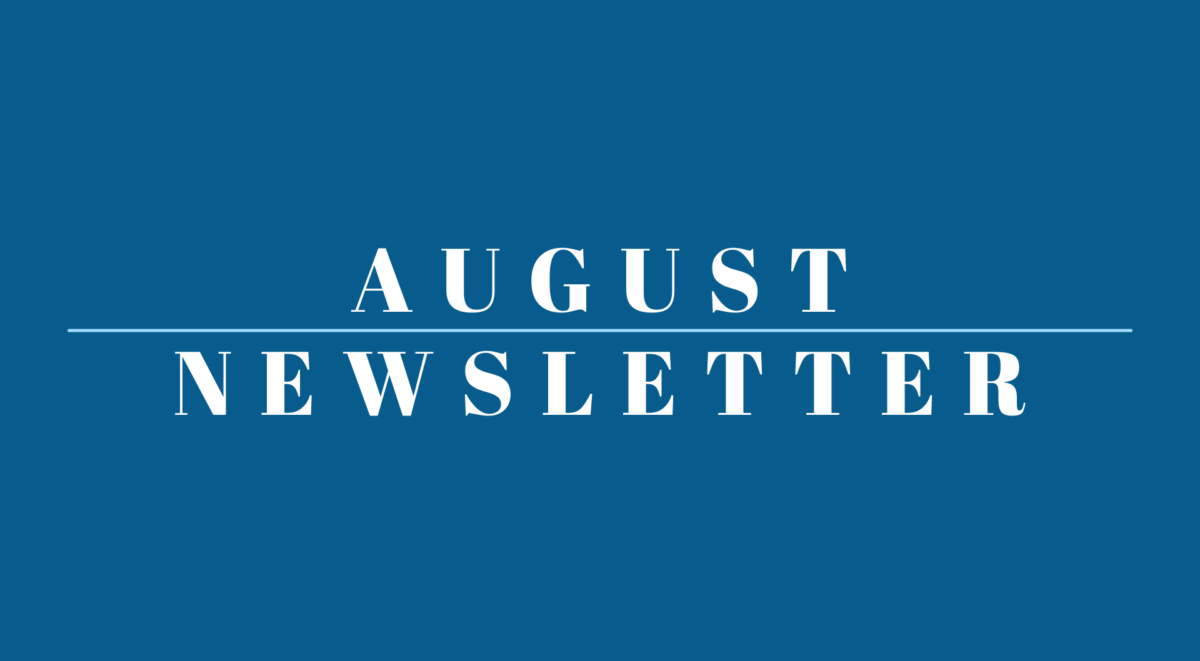 DREAM Iowa Times
AUGUST
Hello friend,
DREAM Iowa hopes to keep our allies informed of important happenings across the state through this monthly newsletter.
Save The Date!
It's a pleasure for me to invite you to our Dancing For Scholars event. This event will be taking place on August 19th, 2022 from 6:00 PM – 10:00 PM at Moberg Gallery (2411 Grand Ave, Des Moines, IA, 50312).
We will have food, drinks, and live music from Making Movies and Parranderos Latin Combo, and Ruby Herrera will be the master of ceremonies for this event!
At DREAM Iowa we strongly believe that our work is possible due to our alliances with friends, donors, sponsors, community organizations, and immigrants that participate in our programs. Dancing For Scholars will showcase our accomplishments thus far in our 10 years of community service and we'll also be sharing our vision for what's next.
Buy your tickets today to continue funding the mission of DREAM Iowa of stimulating the growth from generational poverty to generational wealth for immigrant Iowans!
Did You Know?
DREAM Iowa has organized a six-week Financial Independence seminar in Des Moines, Iowa where participants are learning about basic banking services, money management, credit, loans, mortgages, financial planning, and everything in between.
The Financial Independence seminars are offered in the language spoken by the immigrant group in order to increase learning ability. The information is presented by immigrants with experiences similar to the community in order to maintain a culturally competent curriculum. This has been possible due to the community partners that have supported this program!
The graduation ceremonies will take place on Monday, August 22nd, and Wednesday, August 24th at Inmobiliaria Inc (1433 E 14th St, Des Moines, IA, 50316). The ceremonies will begin at 10:00 AM and are open to the public. Please join us to celebrate immigrant Iowans!
Young Leaders Sphere!
Are you interested in volunteering?
Dancing For Scholars event will be taking place on August 19th, 2022 from 6:00 PM – 10:00 PM. However, we do ask volunteers to be there from 5:00 PM – 11:00 PM (we will provide food and shirts for volunteers). *Please let us know in advance if you would need a sheet for your silver cord hours*
Please fill out the form below to sign up as a volunteer for the 2022 DREAM Iowa Dancing For Scholars. Volunteers will be helping with the following:
Setting Up
Registration
Hosting
Tearing Down
If you are interested or know of anyone who would like to volunteer, please sign in through this link!
In The News . . . !
Last week, six U.S. senators introduced the Afghan Adjustment Act, which would allow Afghan refugees with temporary status in the U.S. to apply for lawful permanent residence and pursue a path to U.S. citizenship.
Since the Taliban seized control of Afghanistan last August, the U.S. has admitted over 76,000 Afghan evacuees into the country, and tens of thousands remain stuck in limbo as they await visas. Afghans that have arrived in the U.S. face uncertainty when it comes to remaining in the country permanently. "Currently, Afghans who were admitted on temporary humanitarian status can only gain permanent legal status through the asylum system or Special Immigrant Visa process (SIV), which both face severe backlogs and long processing times," said Senator Amy Klobuchar, one of the bill's authors.
Find more information here!
Stories of Immigrant Iowans
Emilia Marroquin has been selected for induction into the 2022 Iowa Latino Hall of Fame and commended for being an outstanding representative of Iowa's Latinos (and Salvadoreños).
The Iowa Latino Hall of Fame was established by the Iowa Commission of Latino Affairs to recognize, honor, and celebrate the efforts of outstanding Latino leaders and community advocates.
The Iowa Latino Hall of Fame is held during National Latino & Hispanic Heritage Month, Sept. 15-Oct. 15, which also celebrates and honors the contributions made by Latinos and Hispanics in the United States. Marroquin is a member of the Storm Lake School Board of Education, a member of SALUD, and a leader in the Storm Lake Latino community.
Our vision is to DREAM Iowa's vision is to convert Iowa into the epicenter for immigrant success.
DREAM Iowa's mission is to stimulate and carry forward the gradual shift from generational poverty to generational wealth for immigrant Iowans.