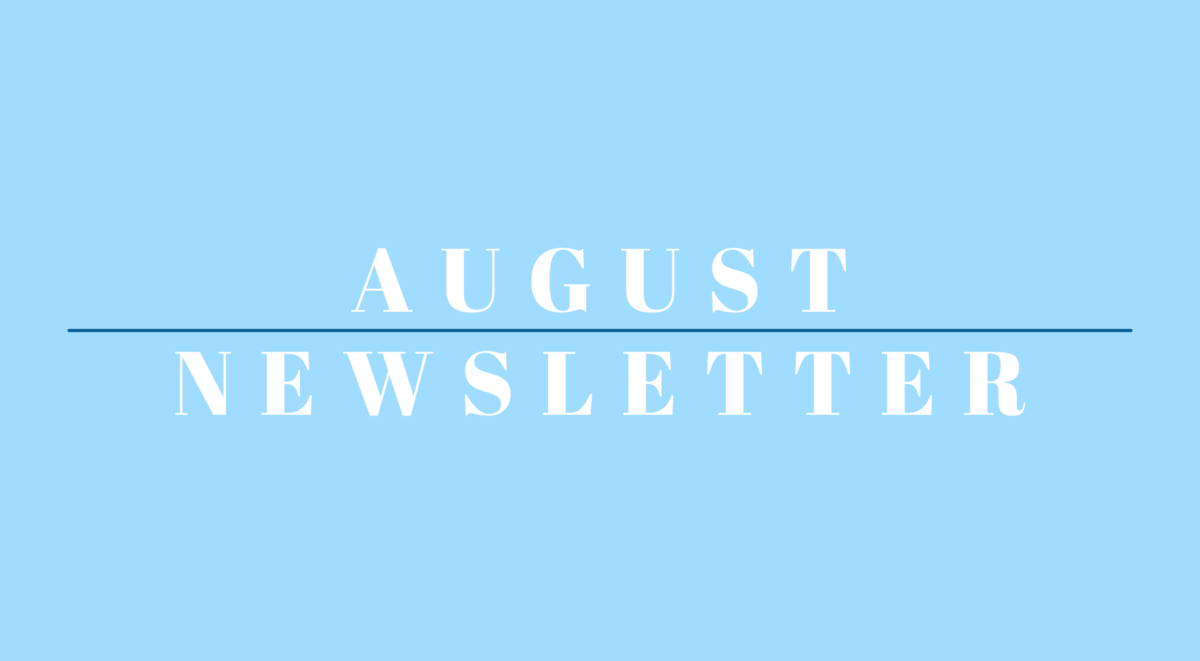 DREAM Iowa Times
AUGUST
Hello friend,
DREAM Iowa hopes to keep our allies informed of important happenings across the state through this monthly newsletter.
Save The Date!
Dancing For Scholars: Fundraiser event for Scholarships For Hope! – Food – Drinks – Family-friendly
We hope to see you there!
Keep up with this event through the following link:
Did You Know ?
Basic financial planning can be covered in five simple blocks: Savings, investment, tax planning, medical expenses and life protection.
Start saving, start small: The amount you put aside each month can grow later on, but it is important to begin today to see the benefits in the future. If you find it hard to put aside a certain amount from your income every month, try other methods like automating your savings
Grow your savings through investments: When you have a sufficient amount of savings (generally three to six month's salary), it is time to go one step further and grow your money through investments.
Maximising your income tax returns: By planning your investments and properly filing your tax exemptions, you can maximise your returns from this annual exercise
Health is wealth: The increase of medical fees does not help to relieve this burden, so ensure that you have a plan for medical emergencies. This could come in the form of an individual medical card or a company medical policy.
Planning for your loved one's future: A complete life protection plan ensures that your family receives a sum of money if you suffer from total or permanent disability or when you pass away.
To know more, check out the following link:
5 basic rules of financial management
Young Leaders Sphere!
DREAM Iowa is proud to announce that the Youth Leadership Summit is coming back on Sunday November 7th at Iowa State University. The annual YLS unites immigrants from across the state once a year to empower with knowledge, skill development, civic engagement, and strategy for growth. This yearly summit shares pathways for leadership and involvement and showcases the aggregate voices of our community. Talented individuals share their life and business experience to a captive audience of hungry bilingual learners. Panelists and speakers demonstrate essential skills to grow into leadership roles.
Save the date, we are excited to see you there!
In order to attend this event, make sure to fill out the following form:
Deadline: October 1st, 2021
Follow updates closely through:
In The News . . . !
The Senate has just passed a $3.5 trillion budget resolution designed to bring to fruition many of President Biden's campaign promises to improve the lives of families and children, including a $105 billion allocation of funds to create a pathway to citizenship for these immigrants. The next steps are fraught with difficulty, as the resolution must not only pass the House, but then the actual implementing language for this provision and all the other elements of the bill will have to be drafted, fought over and voted upon.
Still, this is an incredibly important first step towards offering almost 11 million people—47 percent of whom are women—a chance at legal status and ultimately, citizenship.
For the 2.5 million undocumented immigrant women working in the United States today, legalization offers a chance to improve their own lives and their families. Legal status helps to close wage gaps, increases access to a broader range of jobs, and improves the ability of families to own homes and start businesses.
To know more about her story, head to the following link:
Creating a Path to Citizenship Is Within Our Grasp
Stories of Immigrant Iowans
To know more about her story, head to the following link:
Our vision is to DREAM Iowa's vision is to convert Iowa into the epicenter for immigrant success.
DREAM Iowa's mission is to stimulate and carry forward the gradual shift from generational poverty to generational wealth for immigrant Iowans.