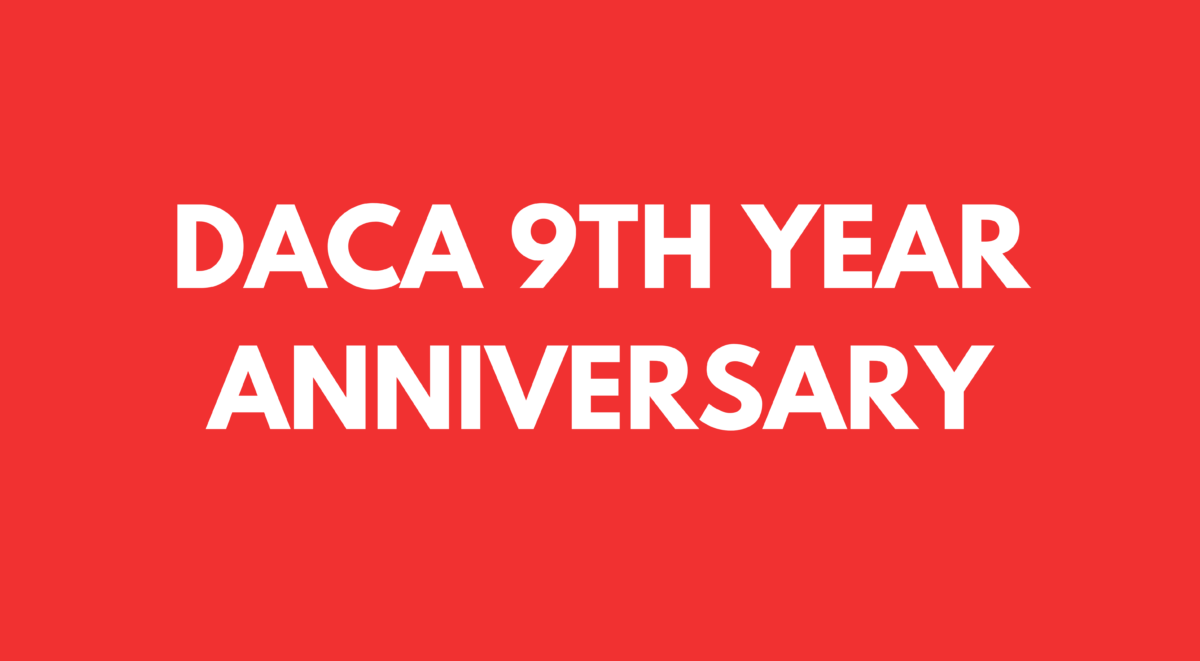 9 years ago the U.S. Citizenship and Immigration Services began accepting requests for consideration of deferred action for childhood arrivals most commonly known as DACA. According to USCIS "Deferred action is a discretionary determination to defer removal action of an individual as an act of prosecutorial discretion. Under this process, USCIS will consider requests on a case-by-case basis. While this process does not provide lawful status or a pathway to permanent residence or citizenship, individuals whose cases are deferred will not be removed from the United States for a two year period, subject to renewal, and may also receive employment authorization."
Until this day, many DACA recipients continue to advocate for their rights to a pathway for citizenship. Recently, Texas judge ruled to partially end the DACA program, which meant that new applications will no longer be approved, but renewals will continue to move forward. Today, a new hope has surged for many undocumented immigrants with the Budget Resolution in which $107 Billion will be allocated to creating a pathway to citizenship for unauthorized immigrants.
Congress must put undocumented immigrants—including those with DACA and Dreamers writ large, Temporary Protected Status holders, essential workers, and their families—on a pathway to citizenship. Doing so would boost U.S. gross domestic product, create more jobs, and raise wages for all workers. The nation cannot afford for Congress to wait any longer.