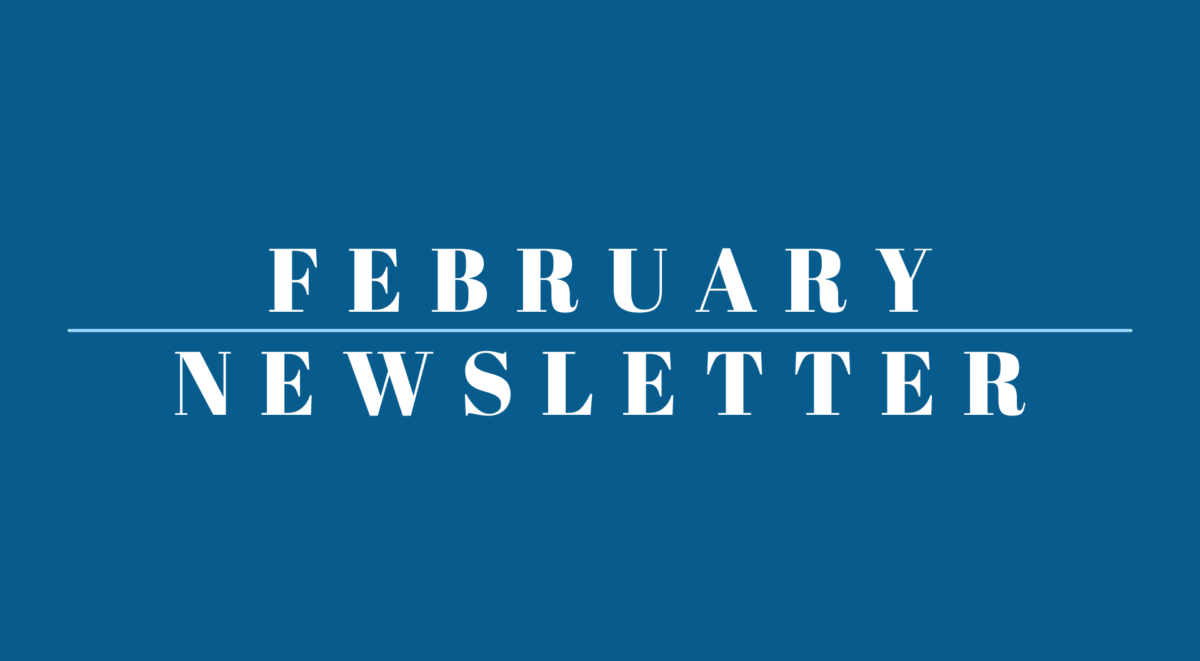 DREAM Iowa Times
FEBRUARY
Hello friend,
DREAM Iowa hopes to keep our allies informed of important happenings across the state through this monthly newsletter.
Save The Date!
Album Release Party El Gran Chantaje by Parranderos Latin Combo live with DJ Lizz:
El Gran Chantaje is a collection of 13 songs created with more than 40 collaborators recorded in Des Moines, Medellin, Kansas City, Mexico City, Paris, Council Bluffs, Minneapolis and Santo Domingo.
Event details:
Saturday, February 19 at 8:00 P.M. – 1:00 A.M.
Admission: $10
Location: Wooly's (504 E Locust St, Des Moines, IA 50309)
Did You Know?
Through the Polk County Financial Empowerment Center, their services help you get your finances on the right track. The FEC works with you to build a monthly spending plan, focused on meeting your needs and building a successful financial future. They take an extra step to help you implement your plan. The 1 on 1 coaching sessions are free throughout your entire process to financial freedom.
They work on the following to make sure you reach your financial goals:
• Financial Independence
• Repair Credit
• Build savings
• Reduce or eliminate your debt
• and more!
Book your first 1 on 1 financial coaching today!
Young Leaders Sphere!
The What is Love art contest is open to all Iowa High School students, ages 14-19. Participants can submit a piece of artwork that expresses their idea of "What is Love?" by February 1-20, 2022. All entries must be submitted digitally.
Entries can be submitted into two categories:
2D Art: painting, sketch, short essay, photography, digital or mixed media
Video: spoken word poetry, skit, song or short film (maximum 3 minutes)
Cash Prizes:
Top Entry: $200
Second and Third Runner-up: $50
In The News . . . !
U.S. Citizenship and Immigration Services unveiled a new mission statement Wednesday, February 9th that calls the U.S. a "nation of welcome," nearly four years after the Trump administration deleted "nation of immigrants" from the agency's motto.
The updated mission statement for the agency, which handles requests for visas, citizenship and humanitarian protections, reads: "USCIS upholds America's promise as a nation of welcome and possibility with fairness, integrity, and respect for all we serve."
USCIS Director Ur Jaddou said the revised statement aims to reflect the "inclusive character of both our country and this agency."
"At USCIS, we know that every time we grant an immigration or naturalization benefit, we are fostering the opportunity to help us build a stronger America. And when we offer refuge to those in need of protection we are living up to our nation's highest ideals," she said in a statement.
The change is the latest effort by the Biden administration to strike a new tone on immigration following years of discriminatory rhetoric against immigrants.
Stories of Immigrant Iowans 
Award-winning filmmaker Francesca Soans was named an Iowa Artist Fellow this fall by the Iowa Arts Council. The associate professor of communications study at the University of Northern Iowa received a $10,000 grant. She is one of five Iowa artists to be selected for the fellowship.
The Iowa Arts Council created the Iowa Artist Fellowship Program in 2014 to support professional, active Iowa artists who are at a pivotal point in their careers. To date, 40 Iowa artists have been selected for the program.
Soans grew up in southern India and came to the United States as a graduate student at Temple University in Philadelphia. After earning her degree, she went to work at Waterloo Public Access Television.
Her goal is to finish the North End film this year. "That's important to me. The pandemic interrupted the interview and filming process, so I want to get back to that. I feel obligated to the people who participate in the projects that their stories are told in the best possible way."
Read More About Francesca Soans here!
Our vision is to DREAM Iowa's vision is to convert Iowa into the epicenter for immigrant success.
DREAM Iowa's mission is to stimulate and carry forward the gradual shift from generational poverty to generational wealth for immigrant Iowans.