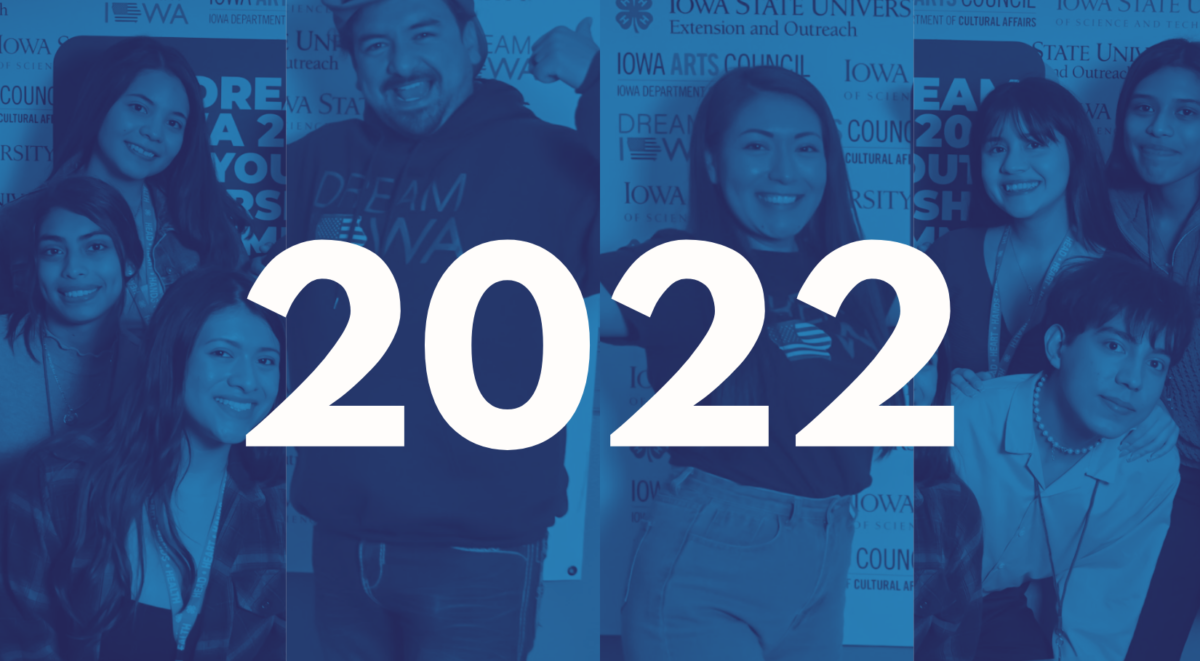 Hello friend,
We would like to thank you for being a part of our 2021 and we are happy to begin the New Year with you, here are some news to get the year going!
2022 DREAM Iowa Scholarship
We have our 2022 DREAM Iowa Scholarship and you can apply today! We will be closing our scholarship on May 1st, 2022. To apply, just click on the link below:
Latino Trade Network
We also want to take this opportunity and invite you to the Latino Trade Network happening on Thursday, January 27th, 2022 from 4:00PM – 6:00PM. This is a free event in which you can make lifelong and important connections. We would love to see you there! To reserve your spot, click on the link below.
El Gran Chantaje – Parranderos Latin Combo
El Gran Chantaje is Parranderos Latin Combo's new album available today exclusively at www.parranderosmusic.com. The overall theme of this album is the conquest of the mind, body and soul as well as the social structures through joy, positive energy and spiritual courage. Throughout the album you will find metaphors that emphasize the carrot over the stick approach to changing the world, relationships and life for the better. "Travesuras" is PLC's first single from El Gran Chantaje, a collection of 13 songs created with over 40 collaborators recorded in Des Moines, Medellin, Kansas City, Mexico City, Paris, Council Bluffs, Minneapolis, and Santo Domingo. Travesuras can be enjoyed today for free at Travesuras | Parranderos Latin Combo.
Thanks to you DREAM Iowa keeps growing, we would like to share our growth in different social media platforms and our website:
Instagram: 16% growth
Facebook: 10% growth in likes | 12% growth in followers
Website: 4,739 new users
Thank you for your continuous support.