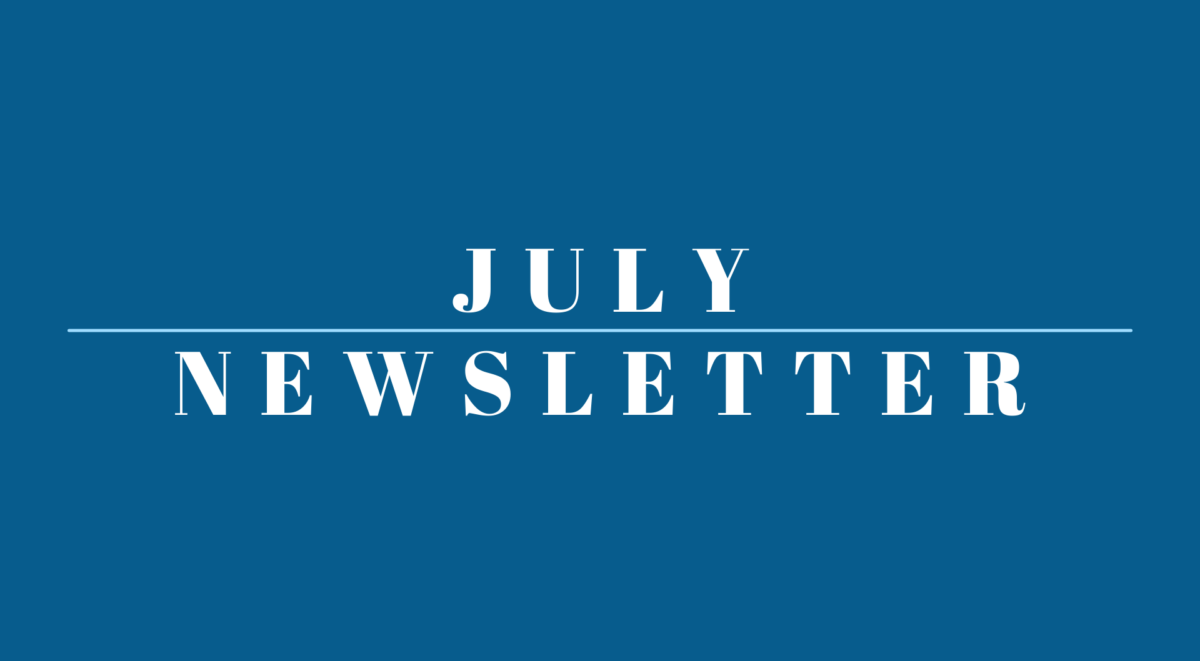 JULY
Hello friend,
DREAM Iowa hopes to keep our allies informed of important happenings across the state through this monthly newsletter.
Save The Date!
Dancing For Scholars is coming soon!
We would like to invite you to this fundraising event that will be taking place on August 19th, 2022 from 6:00 PM – 10:00PM.
Live music from Making Movies and Parranderos Latin Combo
Master of Ceremonies: Karen Fernanda Guirola
This event will be at Moberg Gallery (2411 Grand Ave, Des Moines, IA, 50312)
Click here and buy your tickets today!
Did You Know?
We hosted our first Youth Financial Independence Classes, the first class took place on July 13th, 2022. During this first class we talked to students about Financial Services. In the future, they will be learning about Family Budget and Planning, Developing and Saving Credit, Loans, House Buying and Financial Planning. These classes are available to college and high school students. Stay in touch with us to know more about future Youth Financial Independence classes! We would like to thank the City of Des Moines Human Right Commission for the Ladder Up Grant and Prairie Meadows Community Betterment Grant for helping us continue providing this essential education to the immigrant community!
Young Leaders Sphere!
The Iowa Latino Heritage Festival Scholarship is now available! Part of the mission of Iowa's Latino Heritage Festival is to give back to our community. One way that is done is through academic scholarships to Iowa college students.
Applications due by September 6th, 2022
In The News . . . !
The Deferred Action for Childhood Arrivals policy commemorated its 10th anniversary in June. What started as a temporary solution for immigrants who came to the U.S. as children to legally build their lives in the U.S. ended up transforming the futures of more than 106,000 Texas immigrants and supported our state's growth along the way. These immigrants add to the vibrancy, diversity and culture of North Texas, but the realities of the policy's future loomed large during recent anniversary celebrations.
Today, DACA beneficiaries live in a state of constant uncertainty. On July 6, the 5th U.S. Circuit Court of Appeals heard oral arguments in State of Texas vs. United States challenging the legality of DACA. A negative decision is anticipated as soon as this fall and would likely end DACA renewals for hundreds of thousands of people who risk deportation to countries most don't remember. This will directly impact Texas Dreamers and an estimated 163,000 U.S. citizens living with DACA recipients in the Lone Star State. Additionally, a decade of congressional inaction to codify the policy into law and the limited, temporary nature of the program have exacerbated the uncertainty for DACA beneficiaries.
If DACA is terminated without a congressional solution, our state would lose a valuable resource, and our economy would face $6.1 billion in annual GDP losses. Importantly, we'd also lose dedicated members of our society who have lived nearly their entire lives here.
Stories of Immigrant Iowans
Andres Rodriguez Hernandez grew up in Maravatio, Michoacan. He came to the United States at the age of 15 and from that young age his first goal was to learn English. He knew that without this language he could not get ahead. His second goal was to graduate from High School and since then he has worked goal after goal. He decided to attend DMACC for three months to study mechanics and that was when he realized that this job did not suit him. He wanted to work in an office, not fixing cars.
The stories he shared with us demonstrate his perseverance to achieve his goals. One of his stories is when he had no money, that's when he had a great idea. Sitting on the porch of his house, he saw a lady's house and decided to go and ask if he could mow her lawn for $10 dollars, the lady happily decided to accept. In less than 20 minutes he was done, and the lady, admiring his great work, decided to give him $20. Another story was when he decided to sell a stereo. He spent all day trying to sell the stereo, and walked the streets of Des Moines, store by store, until he succeeded. Andres always knew that when you set your mind to something, you can achieve it. He recommends everyone to create new goals daily, monthly and yearly! At the same time, he mentions that one has to push oneself to get ahead and avoid becoming one's own enemy.
Together with his father and brother, Andres created the company Cotofos which has a towing service, car sales and mechanics.
His long-term goals include serving the community and gaining financial freedom to spend with his family.