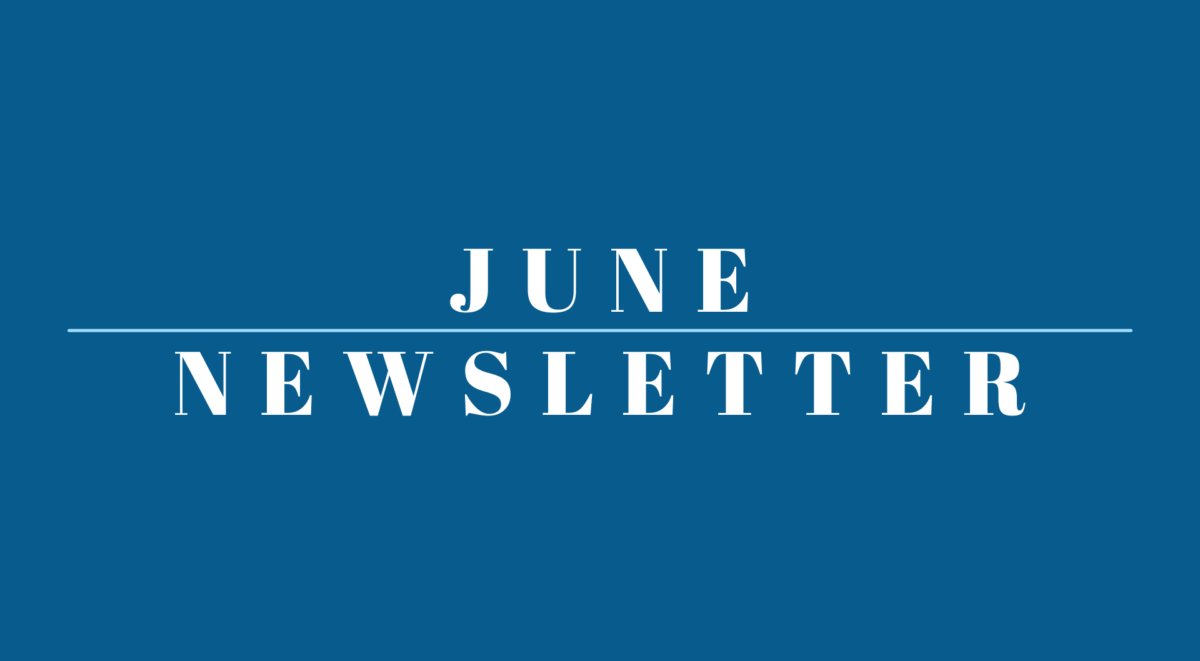 JUNE
Hello friend,
DREAM Iowa hopes to keep our allies informed of important happenings across the state through this monthly newsletter.
Save The Date!
When: Saturday, June 18, 3:00 PM to 10:00 PM
Where: The District at Prairie Trail in Ankeny (​​1500 SW Main St. Ankeny, IA, 50023)
Juneteenth is a celebration of American history. It marks the day when federal troops arrived in Texas to free all enslaved people, two and a half years after the signing of the Emancipation Proclamation. This day, we celebrate Juneteenth by not only continuing to fight racism, but also through highlighting Black culture.
This is their 2nd year celebrating in Ankeny, and they are expanding after a wonderful turnout at last year's event. As our nation and local community prioritizes and invests in Diversity, Equity, and Inclusion, support of this event allows us all to take steps toward racial reconciliation. The goal of the Juneteenth celebration is to help build a bridge of awareness, acknowledgment, and acceptance, all of which is needed both here in our community and across the country.
Event hosted by: Ankeny Community Network
Did You Know?
DREAM Iowa is offering Financial Independence workshops!
These workshops will take place during the last week of June. At the moment, we are recruiting students for classes. What we ask of students is that they commit to attending classes once a week for 7 weeks. Classes include financial services, family budgeting and planning, credit recovery and building, loans, home buying, and financial planning. If you are interested, please reply to this email or send us a message to (515) 423 0380 and we will get back to you as soon as possible!
If you know anyone who could be interested, please share this information!
Young Leaders Sphere!
Six $5000 scholarships will be awarded to graduating high school senior students of color (African American, Latinx, Asian/Pacific Islander, Native American) who identify as agnostic, atheist, humanist, freethinker and/or secular.
*Scholarships will be awarded in August 2022*
Eligibility Requirements:
I. Preference will be given to students who are the first in their families to go to college.
II. Students who are (or have been) in foster care, homeless, undocumented, disabled and/or identify as LGBTQI+ are encouraged to apply.
III. Applicants must have a record of service to and participation in school and/or community-based organizations.
IV. Applicants must provide a letter of recommendation from an advisor/teacher and complete the two-paragraph essay below with specific detail and background on how their advocacy qualifies as "humanist".
V. Applicants must provide an admission letter to a 2 or 4 year college.
Deadline: June 24th, 2022
In The News . . . !
For the first time since the program was created on June 15, 2012, the overwhelming majority of the country's undocumented high school graduates will be ineligible for the Deferred Action for Childhood Arrivals (DACA) program because they entered the U.S. after the required arrival date of June 15, 2007.
According to a new report by FWD.us, around 100,000 undocumented young people will graduate from high school in 2022, with an additional 600,000 students currently enrolled in grades K-12 across the U.S.
However, of these 100,000 graduates of the class of 2022, only a quarter would be eligible for DACA, which requires (among other things) that the person applying have entered the U.S. before June 15, 2007. It is estimated that at least 100,000 undocumented students will graduate each year from U.S. high schools for at least the next three years; it is likely that each year the proportion of these students eligible to enter the workforce with an employment permit through DACA will shrink.
The Biden administration is seeking to overturn the order blocking new applications that was issued in July 2021. Oral arguments, which are the next step in the lawsuit at the Fifth Circuit, are scheduled for July 6, 2022.
In the meantime, the administration is working on a new rule to codify DACA, which was announced in September 2021 and expected sometime before the November midterm elections.
Find out more here: Most Undocumented High School Graduates No Longer Eligible for DACA
Stories of Immigrant Iowans
Brenda Rodriguez came in on her day off to check in on her restaurant in Des Moines. It's called Señor Tequila—or as she more informally calls it: her baby. She and her business partner opened the restaurant at the peak of the pandemic in November 2021. It took her a year to open it with training all of the cooks and choosing everything in construction.
Before Señor Tequila, Rodriguez had been working in the catering business. But when COVID-19 caused shutdowns throughout the industry, she lost her income. As a single mother of three, Rodriguez wasn't used to not working. She started at the age of 12 as a kitchen helper in Mazatlán, Sinaloa, Mexico. Out of work, Rodriguez found herself sitting at home. Again, something neither she nor her family was comfortable with.
Rodriguez, owner of Señor Tequila, while sitting at home during pandemic restrictions with one of her daughters, also realized she couldn't let her dream go. "I'm like, I can do this again. You know, I can. I'm old but I still can. And I just started like, you know, putting the pieces together," she said.
Rodriguez said her parents told her that her biggest goal should be to find a good husband and raise her children. But Rodriguez said daughters should be raised differently than that. "Make them believe that we are equal. And we can do things. We only need to want to do it. And to never give up," she said.
Rodriguez said her opening day for the restaurant was a major success, with people lining up at the door. She even had to leave at one point to get more food. Since then, business has been steady.