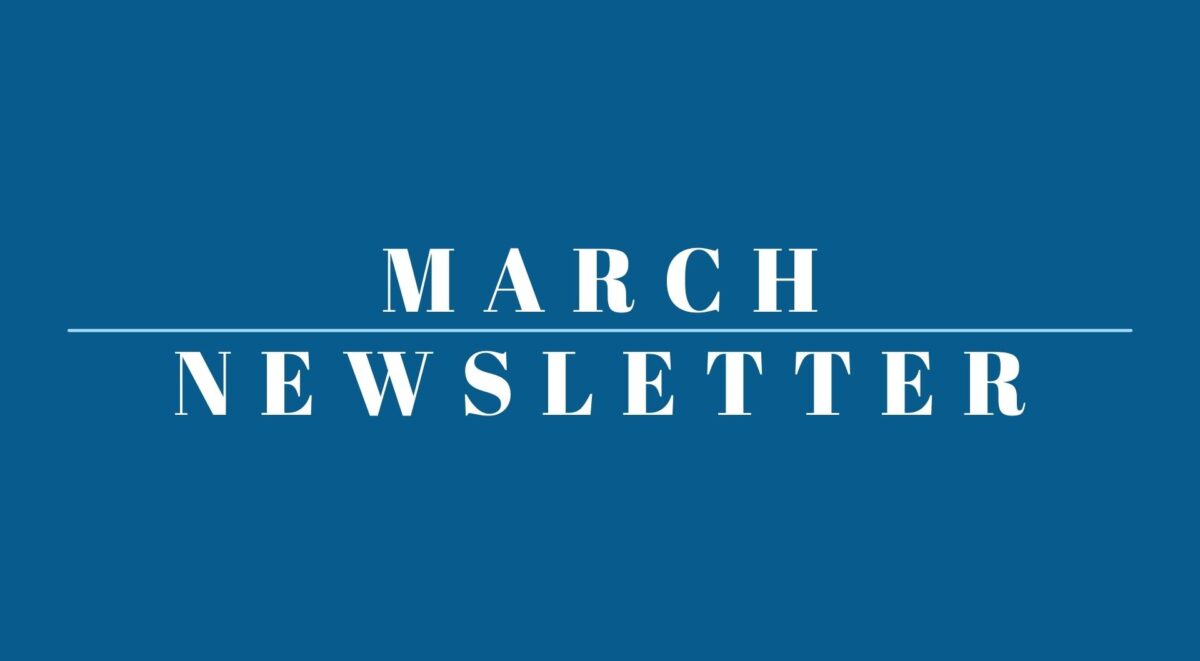 DREAM Iowa Times
MARCH
Hello friend,
DREAM Iowa hopes to keep our allies informed of important happenings across the state through this monthly newsletter.
Save The Date !
The Central Iowa Community Photo ID card is not a government issued form of ID or a driver's license, but it is a verifiable form of identification that says you are a part of our community. It can be used as a tool by local law enforcement to better identify, serve, and protect you, and it may be accepted by health centers, schools, businesses, and other city and county agencies – depending on the policy of each.
Saturday, March 26, 2022
Admission at 9:00 AM and at Noon
Location: St. Cecilia Catholic School (2900 Hoover Ave., Ames, IA)
Find more information: Central Iowa Community ID Card
Did You Know?
IowaWORKS offices are receiving free access to the program through a partnership being funded by the National Association of State Workforce Agencies (NASWA) and Google, who together are making 30,000 program scholarships available throughout the country. Through the program, participants will earn no-cost certificates in the fields of data analytics, IT support, project management, and user experience design.
Classes will be offered through the Coursera.org learning platform and are intended to provide another tool that will enhance, but not replace, existing Iowa training programs. Certificates and scholarship opportunities will be particularly focused toward low-income adults, Veterans and their spouses, and participants in IWD's Reemployment Case Management (RCM) program. Career Planners will work with individuals directly and conduct a short assessment to ensure they are prepared before they are enrolled in the program.
Interested job seekers should consult their local IowaWORKS office. Contact information can be found through the following link: Contact Iowa WORKS
Young Leaders Sphere!
Community 1st Credit Union Scholarship
Community 1st Credit Union has established a scholarship program to assist active members who plan to continue their education in college or vocational school programs.
Each year, C1st awards $48,000 in scholarships to area members who wish to continue their education in college or vocational school.
Four (4) $1,000 awards will be given to non-traditional or returning college students.
One (1) $4,000 award will be given to the most qualified applicant who is the child of a Community 1st Credit Union employee.
Twenty (20) awards of $2,000 each will be given to the remaining, most qualified applicants.
Learn more: Community 1st Credit Union Scholarships
Des Moines Valley Golf Club Scholarship
The DMVGC Scholarship Fund provides opportunities for under-privileged students to attend programs/colleges requiring financial assistance. DMVGC raises money through membership dues and the generous giving of individuals and businesses. Through an application process, a committee is able to award limited scholarships to qualified individuals.
If you are an ethnic minority high school senior and live in the Des Moines Metropolitan area, you are eligible to apply for this scholarship.
Find more information here: Des Moines Valley Golf Club Scholarship Application
In The News . . . !
The Department of Homeland Security (DHS) announced today that it is expanding access to Temporary Protected Status (TPS) for Sudan and South Sudan, allowing more immigrants from those nations who are already present in the United States to apply for work authorization and protection from deportation.
DHS newly designated Sudan and extended and re-designated South Sudan for 18 months due to a series of natural disasters and widespread unrest and armed conflict which have created an ongoing humanitarian disaster in both nations. Both countries have experienced severe food and clean water shortages related to unprecedented flooding in the past three years, as well as ongoing mass internal displacement. Before today, a person from South Sudan would have had to be in the United States since 2016 to qualify for TPS, and since 2013 if the person is from Sudan.
To be eligible for the new TPS designations, Sudanese and South Sudanese immigrants must already have been in the U.S. on March 1, 2022.
Learn more through this link: Biden Expands TPS for Sudan and South Sudan
Stories of Immigrant Iowans
Lupita Castillo is the Director of Mundo Pequeño, a Spanish immersion childcare center here in Des Moines, Iowa. In Mundo Pequeño everyone speaks spanish including the employees. In addition, all curriculum is presented in spanish.
Mundo Pequeño has as their vision to strive for development of social, bilingual, physical and artistic skills of children during their first five years of life. They aim to provide every child the opportunity to develop essential skills and maintain a happy, comfortable caring environment promoting quality learning for each child.
Mundo Pequeño is located at 1922 SW 1st St, Des Moines, IA, 50315.
Learn more about Lupita Castillo through this youtube video from the Iowa Department of Human Rights: People You Should Know: Lupita Castillo
Our vision is to DREAM Iowa's vision is to convert Iowa into the epicenter for immigrant success.
DREAM Iowa's mission is to stimulate and carry forward the gradual shift from generational poverty to generational wealth for immigrant Iowans.