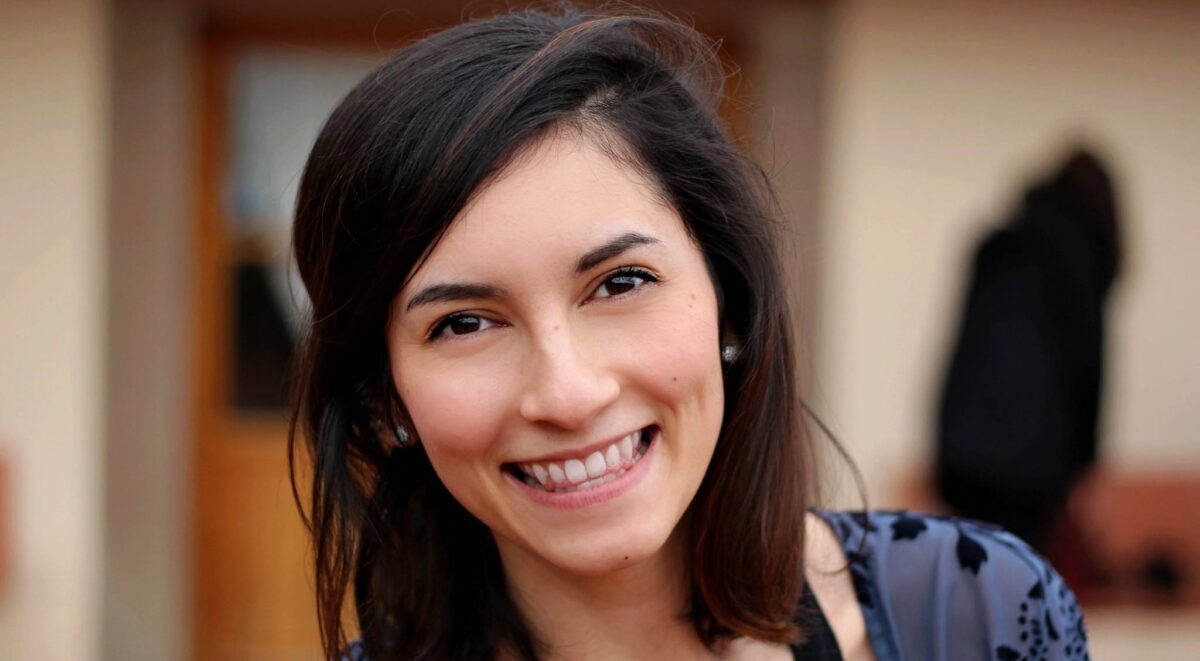 My family immigrated or to be straightforward, crossed the border when I was about 5 years old from Guanajuato, Mexico to Storm Lake, Iowa – where my dad had already been living and working at a meat packing factory. I was very aware that my family was undocumented, but I wasn't aware of what this experience meant for me until I took Racism and Sexism as a freshman in college. 
I struggled as a learner in school and internalized this as just never being smart enough. And while I didn't understand the forces that I was by shaped by at that time, I did later on in life when my personal and professional life crumbled in losing my Dad. I began grief counseling with a therapist and have begun to process these experience to ensure that I'm really thriving and not just surviving life.
Since COVID began, I began my journey of healing a lot of what I had gone through in life. And experienced a series of moments that have made me stronger as I finally allowed myself to feel emotions that I had never fully felt before – pain, anger, grief, etc – and in doing so I finally began to feel true joy and gratitude for where and who I am now.
Success can mean different things for everyone, but for me it means seeking true excellence in what I do as I look to be the best that I can be – whether it was when I was 16 scooping ice cream or 26 teaching Kindergarten, I always have wanted to be my best self and still am now. Because, "The only one you should compare yourself to is the one you were yesterday." And now that I've been able to reach what many would consider success in attending Harvard, I realized that it does not matter if I don't have my life or health well. I've now learned to prioritize my mind, body and soul by putting that first and it's a journey of healing, reflecting and growing to then be successful or excellent in whatever small or big thing we do.
I want to have an ice cream shop que este tan rico that it brings others joy in being so delicous! 
I'm joking a bit, but it is a serious thought as I have a deep love and appreciation for food. But I am currently studying Entrepreneurship and Leadership at Harvard and am working on a project called Learning Momentos. The goal is to create tools to foster a healthy relationship between parents and their child while teaching them how to read. Overall, however, I am open to the plans God has for me as I only know enough to acknowledge they're probably bigger than my own.
I hope and pray that the role immigrants have in Iowa can be seen, valued and heard through structural and systemic changes that allows for immigrants to receive what they deserve. Many of us have already called Iowa home for so long even when we haven't been welcomed and I hope that others can find compassion within themselves and extend it to their immigrant neighbors through kindness that invites them to share life in Iowa together and that we can advocate for each other's needs – a start being documentation for the many who are still living undocumented and in the shadows when they could be living more freely to be their best selves in what is home, which is Iowa.
Harvard Education and Future Impact​
As anyone has the capacity to support my journey at Harvard or Learning Momentos venture, please consider contributing to my GoFundMe account .​
As I have capacity to be of support or encouragement to anyone, please feel free to message and follow on instagram.
Make sure to join us at the 2021 Youth Leadership Summit where Mónica Figueroa will be the keynote speaker and will tell us more about her story.