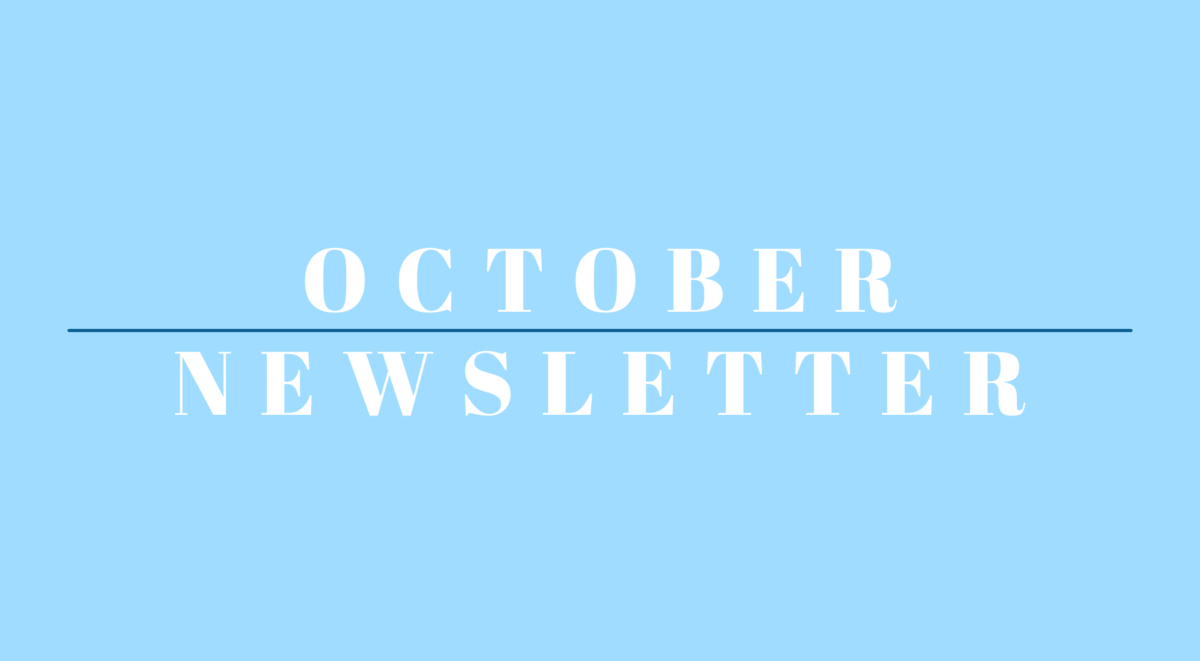 Hello friend,
DREAM Iowa hopes to keep our allies informed of important happenings across the state through this monthly newsletter.
Save The Date!
Free Day of the Dead Activity Kits will be available for families wishing to learn more about the tradition of honoring loved ones who have passed. Kits will be available at local Des Moines Public Library branches (Central, East, Forest, Franklin, North, and South) on Monday, October 25 through Saturday, October 31, pick up during open hours while supplies last.
Pick up your Day of the Dead Activity Kit, including:
Materials and instructions for creating tissue paper flowers and decorative frames
Learn about the significance of the monarch butterfly in Mexican culture
Milkweed seeds for you to grow for monarchs to eat
List of Latinx authors for related reading
And more!
Find out more information here:
Day of the Dead with the Des Moines Art Center
Did You Know?
For more information head to this link:
Young Leaders Sphere!
Sign up through the link down below!
In The News . . . !
President Biden's efforts to finally make progress on a comprehensive overhaul of the nation's immigration system have been stalled by Republicans, blocked by courts and rejected for violating arcane Senate rules.
Now, Democratic leaders are "seriously considering" a long-shot proposal intended to get around the political and procedural roadblocks by including language in the president's sweeping social safety net package to provide temporary legal status to millions of undocumented immigrants, according to three congressional officials and several others familiar with the plans.
They asked for anonymity to discuss the details of private negotiations.
The proposal — which drops one of the president's key demands to create a direct path to citizenship for the immigrants — faces a string of challenges before it could even be formally considered for inclusion in Mr. Biden's bill. But the fact that Democrats are still trying to wrestle it into the legislation is a sign of how desperate they are to fulfill promises they made to a critical segment of the party's electoral coalition.
Under the plan, the immigration measures would be included in the social safety net bill that Democrats intend to pass unilaterally through a fast-track process known as budget reconciliation, which allows certain spending and tax bills to pass by a simple majority vote. Those measures would expand the Homeland Security secretary's authority to grant a temporary status known as parole to those who are undocumented and have lived in the United States for a decade or more, shielding them from deportation.
Stories of Immigrant Iowans
Elizabeth Bernal
Pronouns: She, Her, Ella
Elizabeth Bernal was born in Mexico. She has called Iowa City home for 17 years where she is raising her five children. She has attained many of her personal accomplishments, including completing her GED, receiving her U.S. Citizenship in 2017, and being involved with several community organizations that promote the inclusion and wellbeing of immigrant communities in Iowa. She has made Iowa City the place to empower, welcome and uplift Latino and immigrant communities.
Bernal is a founding member of the Prairielands Freedom Fund (PFF) (formerly known as the Eastern Iowa Community Bond Project). PFF was founded in 2016 as the only independent immigration bond fund in the country. PFF is a local community organization paying immigration bonds for detained immigrants who cannot afford their immigration bond. The organization has helped to pay over $425,000 in immigration bonds to free more than 80 people from immigration detention, reuniting them with their families and supporting them with the resources needed to get back on their feet within their communities.
Through this work, PFF partnered with the University of Iowa law school to create the "know your rights" presentations, which Bernal has presented to local churches and community organizations.
Bernal works as a Cultural Liaison for the Iowa City Community School District, advocating and making connections with Latino families in the district. She also works cleaning the local domestic violence shelter. She is a founding member of Open Heartland, a community organization that works for Latino community members to feel welcome in their community, especially people who are new to the area.
Bernal participates in the round table meetings with the University of Iowa law school where they discuss ways to support the Latino and immigrant communities. She received the Rick Graf award from the Iowa City Human Rights Commission and received the 2020 Ovation – A Tribute to Iowa Women and Girls.
The Iowa Commission of Latino Affairs and the Iowa Department of Human Rights invites you to join us virtually as we honor the 2021 Iowa Latino Hall of Fame inductees on Saturday, October 16, 2021, at 6:00 p.m!
Link: 2021 Iowa Latino Hall of Fame inductees
Our vision is to DREAM Iowa's vision is to convert Iowa into the epicenter for immigrant success.
DREAM Iowa's mission is to stimulate and carry forward the gradual shift from generational poverty to generational wealth for immigrant Iowans.