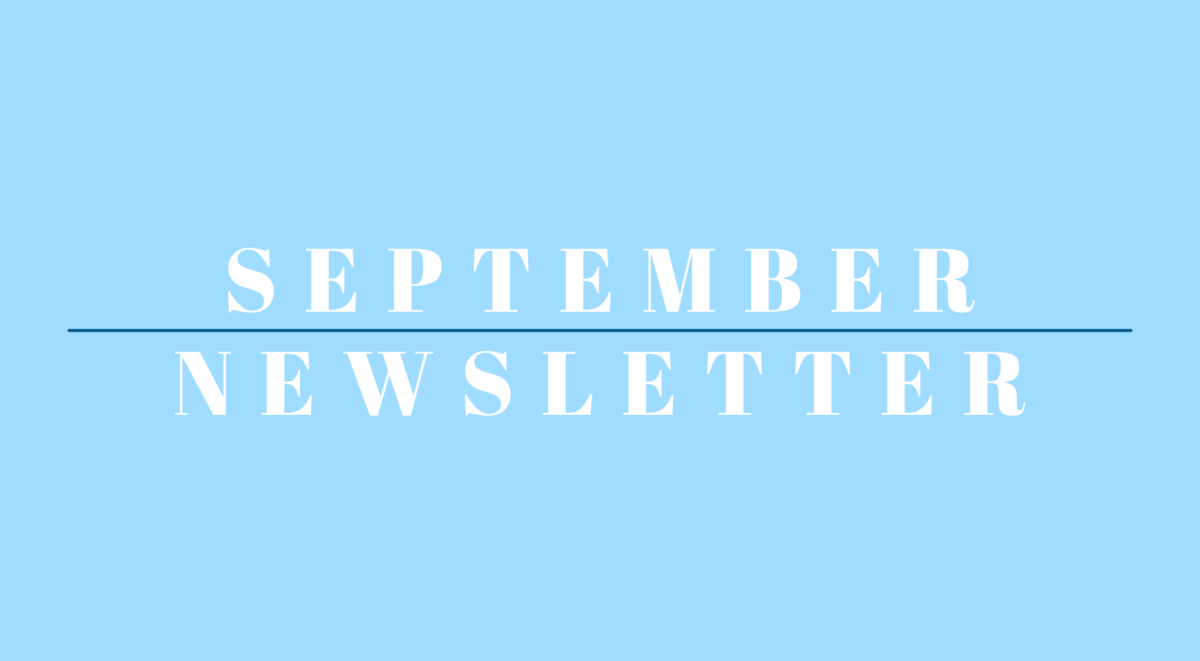 SEPTEMBER
Hello friend,
DREAM Iowa hopes to keep our allies informed of important happenings across the state through this monthly newsletter.
Save The Date!
2021 Iowa's Latino Heritage Festival is the only two-day Latino Heritage festival in the state. The exclusive Sabor Latino event features everything, meaning there's something for everyone during the action-packed weekend (September 25th – September 26th) in Des Moines.
What to expect:
Exhibitors
Children's activities
Cultural booths
Food vendors
Artist displays
If you would like to know more about this event, head to this link:
2021 Iowa's Latino Heritage Festival
Did You Know?
This year at the 2021 Youth Leadership Summit we will be sharing important information to students about Financial Aid, FAFSA, barriers to employment and money management skills. All of these are important for students after they graduate college.
In the Youth Leadership Summit, students get to choose 4 out of 10 different workshops. These workshops allow students to immerse in different topics with the purpose of allowing students from different backgrounds to obtain equal opportunities during and after college.
Join us through the following link:
Young Leaders Sphere!
DREAM Iowa is proud to announce that the Youth Leadership Summit is coming back on Sunday November 7th at Iowa State University. The annual YLS unites immigrants from across the state once a year to empower with knowledge, skill development, civic engagement, and strategy for growth. This yearly summit shares pathways for leadership and involvement and showcases the aggregate voices of our community. Talented individuals share their life and business experience to a captive audience of hungry bilingual learners. Panelists and speakers demonstrate essential skills to grow into leadership roles.
Save the date, we are excited to see you there!
In order to attend this event, make sure to fill out the following form:
Deadline: October 1st, 2021
Follow updates closely through:
In The News . . . !
Thousands of people who have been stuck in a green card backlog for years and those living in the United States without legal status could find relief with a new House bill.
The House Judiciary Committee released details of the bill on Friday, September 10th, which, if passed, would allow certain undocumented immigrants to apply for permanent residence, and permit thousands of family- and employment-based green card applicants to immediately apply for a green card rather than wait until one becomes available.
Committee Chairman Jerrold Nadler said in an opening statement that "the immigration provisions in this legislation serve as a vital investment in human infrastructure that reflects our commitment to a stronger U.S. economy and a vibrant future for all Americans."
These provisions were marked-up (amended and changed by committee members) on Monday, September 13th, before they were incorporated into the Senate version.
However, the Senate Parliamentarian has yet to announce whether she will allow Democrats to include immigration provisions in their $3.5 trillion spending plan.
For more information:
Here's What the New House Bill Says About Immigration
Stories of Immigrant Iowans
Monica Figueroa was born in Valle de Santiago, Guanajuato. She immigrated to the United States when she was 5 years old. Her family decided to move to Storm Lake, Iowa.
She attended elementary, middle school, high school and university in Iowa, but soon realized that she needed to get out of Iowa, so she decided to study abroad.
One of her biggest passions was meeting people from different cultures. Therefore, she became a teacher. She was part of the Program Teach for America and taught in Colorado for 5 years. She mentioned that this job was "challenging, but beautiful." However, she found out that in order to make an impact for the youth, she needed to change her profession and took a step forward. She decided to apply at Harvard University, got accepted and began to study entrepreneurship.
She chose entrepreneurship as her career because she hopes to create books, websites and applications for both children and parents. As a young child Monica often felt as if her parents could not be very included in her education due to the language barrier. Therefore, she wishes to have tools available to encourage parents to be engaged and make sure children feel as if they are succeeding.
Monica Figueroa's GoFundMe:
Help Fund Research and Studies at Harvard
Our vision is to DREAM Iowa's vision is to convert Iowa into the epicenter for immigrant success.
DREAM Iowa's mission is to stimulate and carry forward the gradual shift from generational poverty to generational wealth for immigrant Iowans.