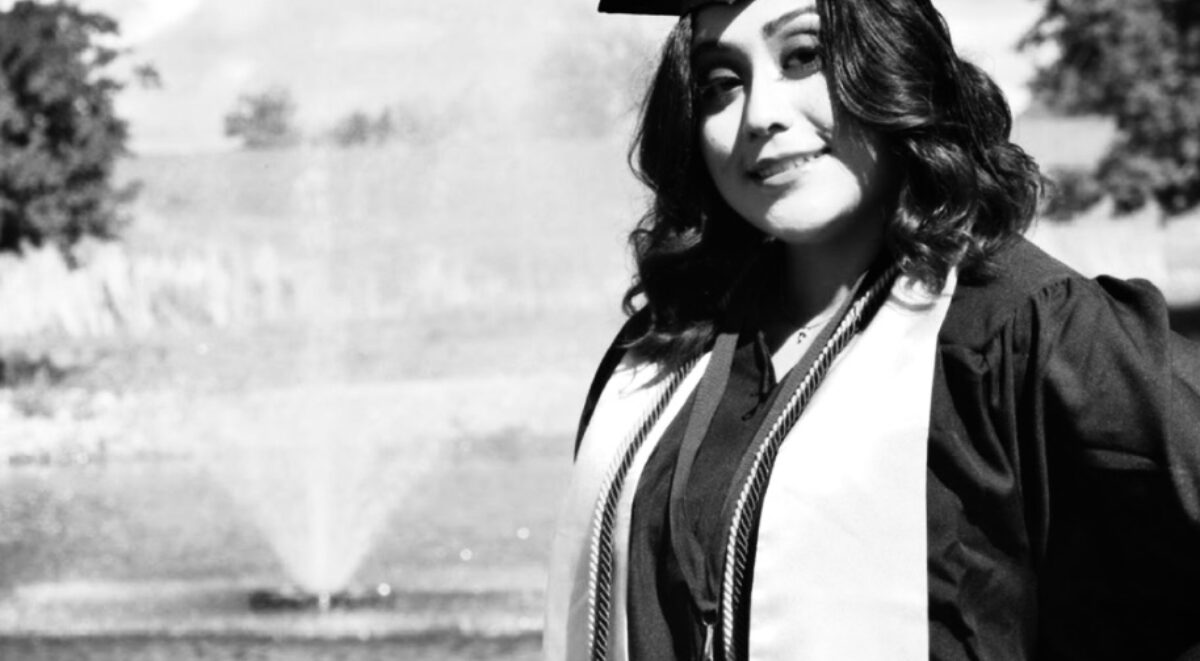 Stephanie is currently studying TESOL at the University of Northern Iowa. In her remarkable essay, Stephanie wrote about the struggles of being raised by a single mom in an immigrant household where, besides from her Mom, she didn't receive a lot of encouraging messaging around her education. But one thing that always stuck with Stephanie that her mom would say is "No one can take your education away from you no matter what. It is yours and it will be forever."
Stephanie took these words to heart and did the most to ensure an education for herself. Despite moving to Mexico for two years when she was 8, falling behind in school, and having to re-learn English, Stephanie managed to be incredibly involved in middle school, high school, and the community college she attended. Stephanie currently serves as the Migrant Coordinator for the Waterloo School District, a position in which she is able to work directly with migrant and ELL students.
Based on the outstanding letters of support from staff at Hawkeye Community College, we know Stephanie is destined for great things. Stephanie mentioned that "seeing me attending college is one of my mother's greatest joys", and we can say wholeheartedly that we understand why your mother is so proud. We at DREAM Iowa are honored to grant you this scholarship, and we look forward to watching you continue to make an impact on our community!